Aspark OWL.
The fastest electric hypercar
"From 0 to 60 mph in less than 1.7 seconds."
The first Japanese full-electric hypercar.
Body, chassis and much of the components entirely made by top-level carbon fiber materials, extremely powerful four electric motors, a unique torque vectoring system, an exclusive battery system, and handmade premium interior. The most astonishing performance is the acceleration: from 0 to 60 mph in 1.69 seconds*. With 4 PMSM that produce 2012 horsepower (1480 kW), the Owl has a unique battery pack for a range of up to 450 km. Top speed is 400 km/h.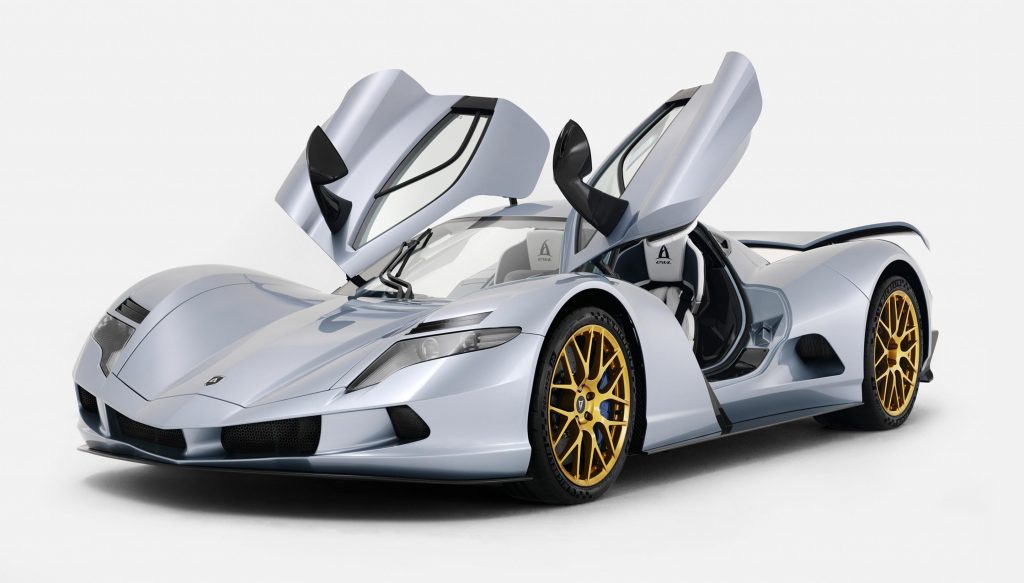 Produzione fotografica.
Realizzazione di immagini fotografiche, still life e dinamiche, utili per utilizzo media, social e stampa. Sia la produzione fotografica, che la produzione video, viene eseguita in studios dedicati a shooting di questa tipologia.
Produzione Video.
Insieme a Soundlessstudio, la produzione viene realizzata con strumentazione cinema, clip e shortclip utili alla promozione Social / Events / Web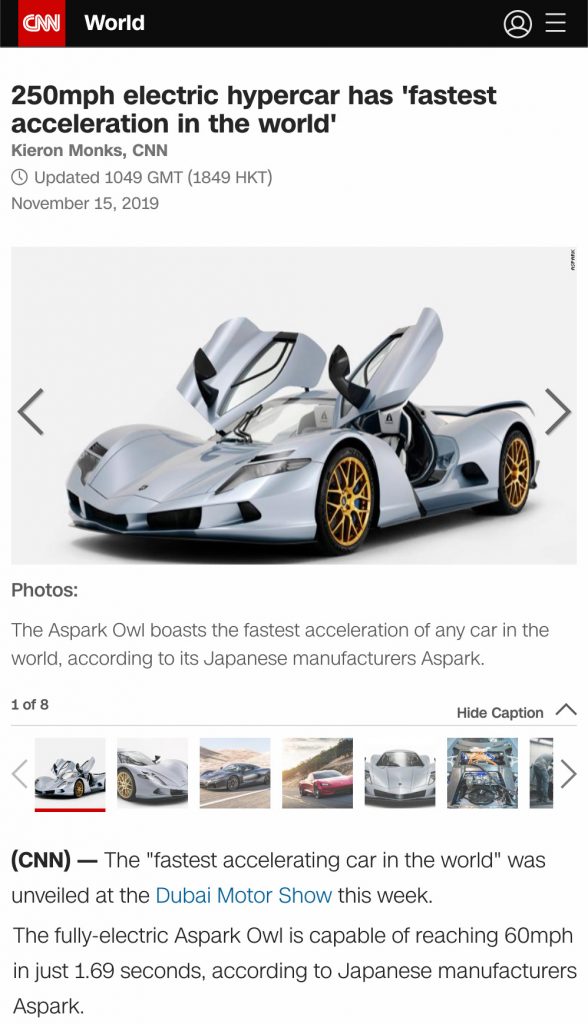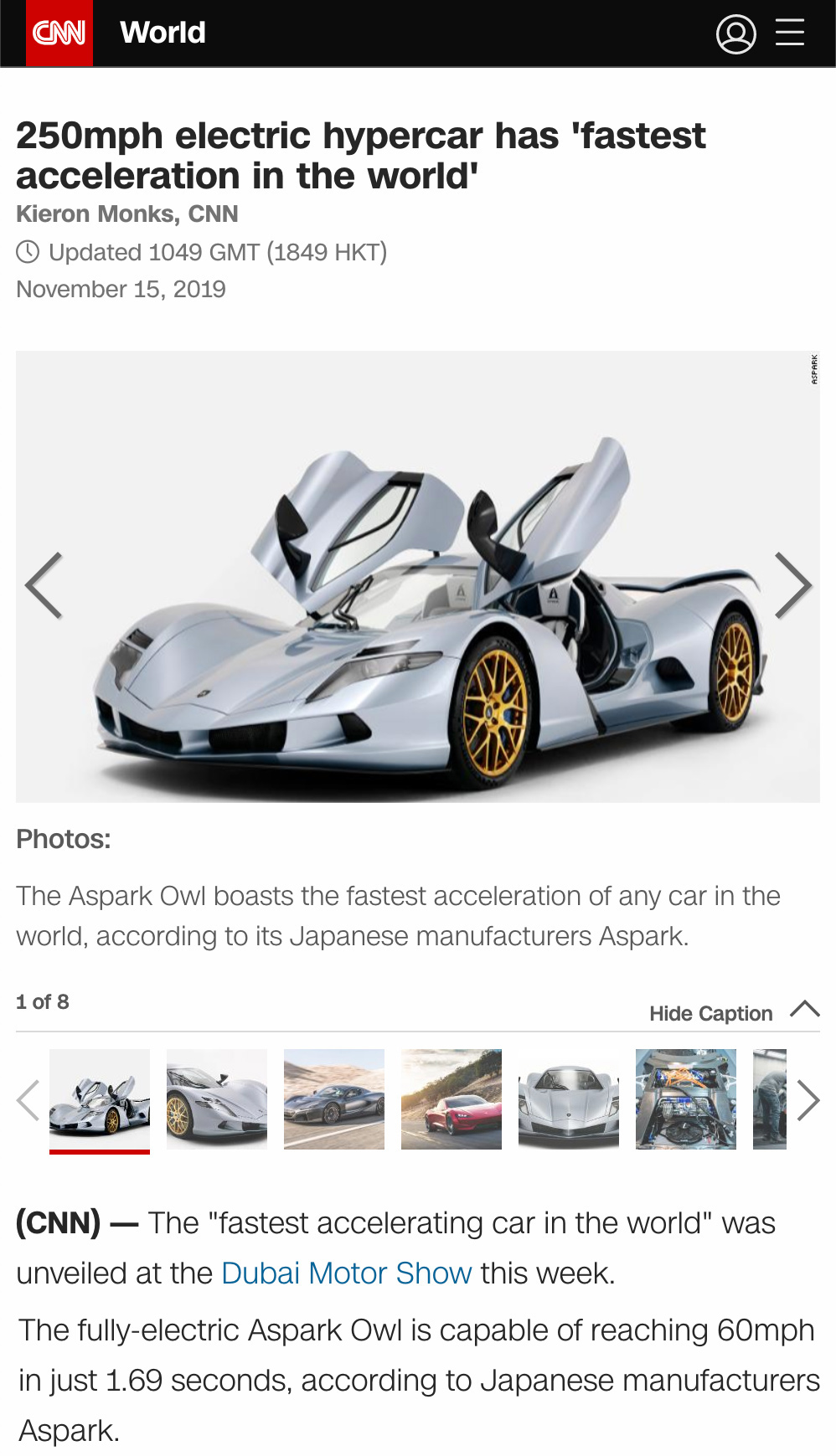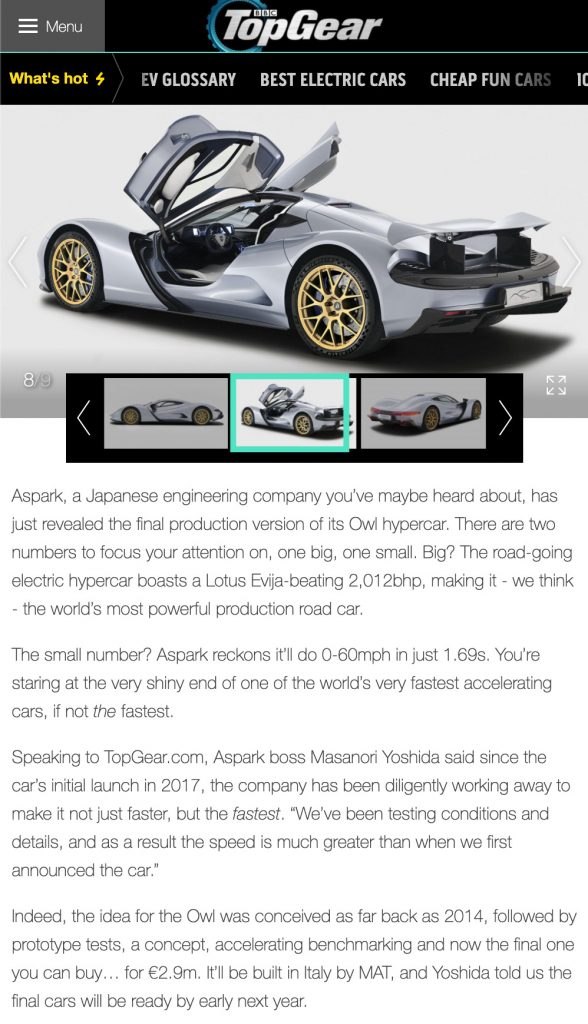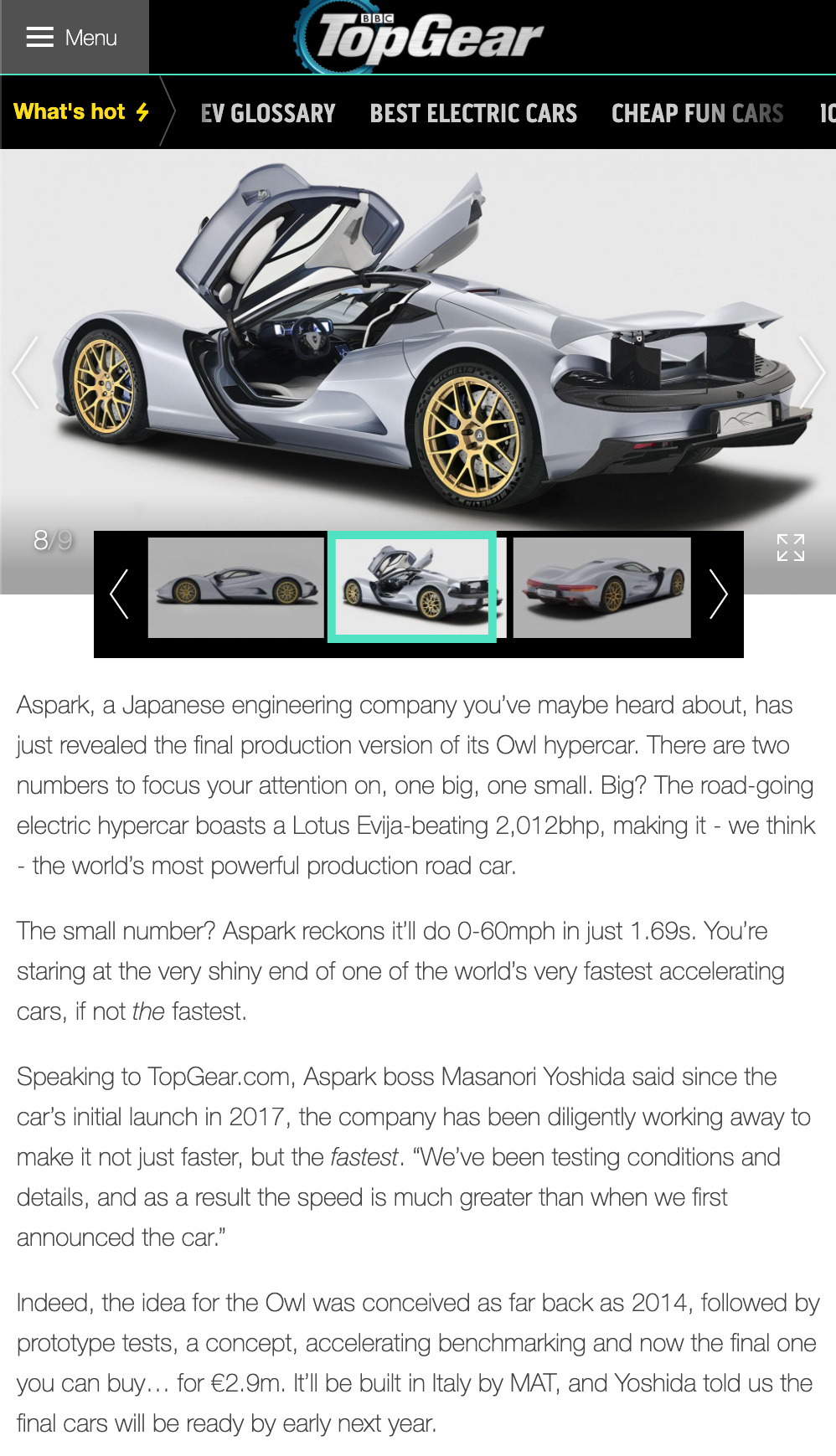 Proiezione su Media di grande impatto
I materiali multimediali Fotografici e Video da noi riprodotti rispettano tutti gli standard colorimetrici e qualitativi dettati dai più grandi player media sul mercato.